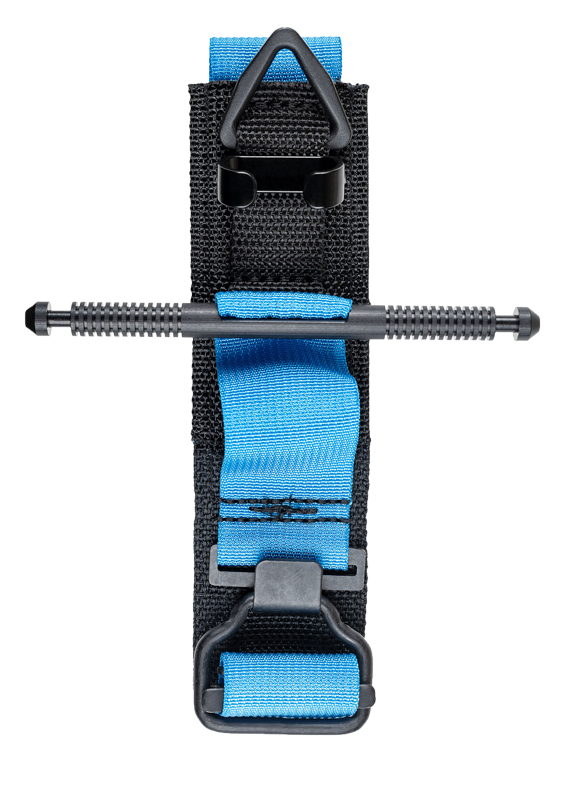 SOF®TOURNIQUET GEN 4 - BLUE
Regular price $29.00 Sale
The SOF® Tourniquet Generation 4 (SOF®TT-W) is a true generational upgrade to the most effective tourniquet on the market, featuring 4 key upgrades:
Retention Clip The Retention Clip virtually eliminates any risk of the windlass accidentally releasing after the tourniquet has been applied by locking the windlass in place. It makes the windlass easier to secure in one-handed applications, resulting in a faster application time, and doubles the security of the device in combination with the tri-ring during patient movements. If you desire an even flatter fold, this tourmiquet is available without the retention clip. Please email us for this option.
The New 5.5" Windlass The increase in length eases the process of securing the windlass into the clip and tri-ring, increasing the effectiveness of the dual retention system. It still maintains its distinct conical ends while being machined from a single piece of aircraft-grade aluminum bar stock and anodized to minimize the product's signature in a tactical environment.
Quick-Compression Buckle The Quick-Compression Buckle, added to the tourniquet last year, allows for smoother buckle manipulation due to its rounded edges. This also allows for easier one-handed application and overall faster application time.
Reinforced Material Yes, we found a way to make the strongest tourniquet even stronger. 
The Gen 4 still maintains its true 1.5" tourniquet strap, providing a wider compression pattern than most standard tourniquets or tourniquets with a 1" constricting band moving through a 1.5" sleeve. The wider compression pattern results in additional arterial compression and increased patient comfort. 

Additionally, each tourniquet is shipped with two UV-resistant black rubber bands for mounting to your individual equipment.
The SOF® Tourniquet Gen 4 is approved for use by the Department of Defense, and the Committee on Tactical Combat Casualty Care. It is the tourniquet of choice for the American Red Cross. It is used by everyone from elite military operators around the world to the largest police departments in the country to fire and EMS paramedics on the streets to civilians in everyday public places just trying to be prepared.

Made in the USA.

U.S. Patent: 8,303,620 and D649,642 and 7,776,064 and patent pending.

NSN #: 6515-01-587-9943